Radio Khwezi Calendar 2024
Click on the button below to download and print the 2024 Radio Khwezi Calendar.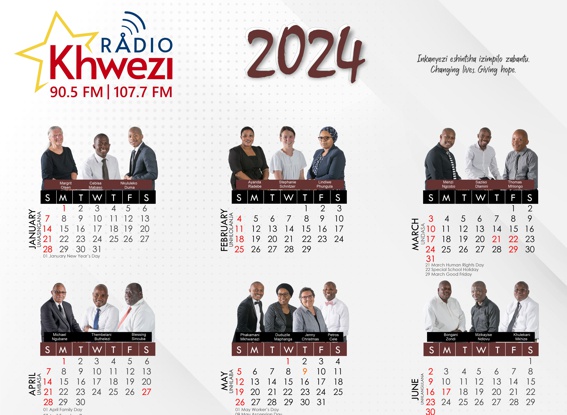 Radio Khwezi
Since 1995, Radio Khwezi has been working together with the communities it serves to develop, produce and broadcast quality programmes that aim to educate and uplift the listeners. The station draws talent from the community and presents a wide range of regional and international content in true local flavour.
Radio Khwezi's essence is built on Christian values and aims to change the lives of its listeners and give hope to individuals, families and the cherished community it serves.