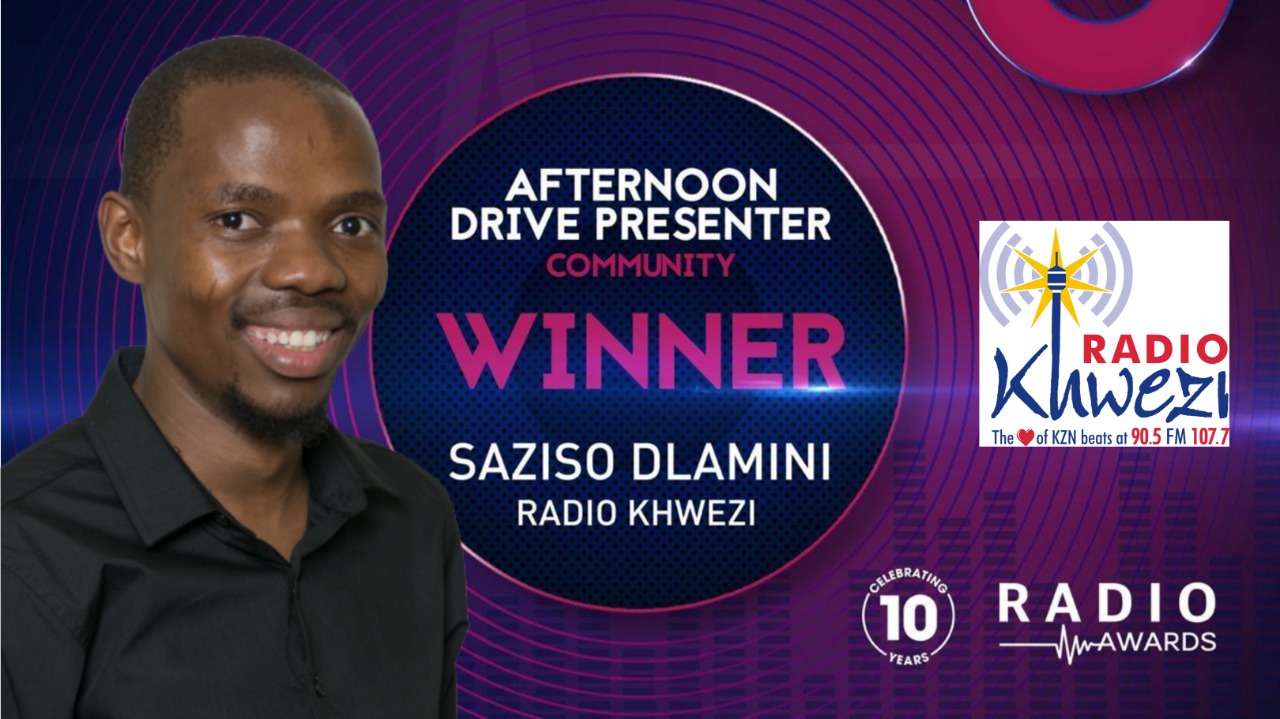 Radio Khwezi Wins Again
17 April 2020
Radio Khwezi has scooped another two awards in the SA Radio Awards competition that was announced on 17 April 2020.
The categories in which we won are the following:
The Afternoon Drive Show Presenter Award
The Night Time Show Award (Sakhisizwe program)
Both shows are produced and presented by Saziso Dlamini.
Winning these awards is another boost for Radio Khwezi as we celebrate 25 years of broadcasting in 2020.